chapters
as seen in
get the guide
about fabric
What's in the Guide
04

PIM Software Basics

PIM software enables businesses to upload, edit, and distribute this type of data across distribution channels such as Google Shopping, Amazon, other online marketplaces, and owned channels such as direct-to-consumer (D2C) websites.

06

PIM Software Considerations

Before researching PIM software, it helps to understand the state of your existing data and complementary systems. It also helps to understand which types of businesses and professionals use PIM software.

09

Features and Benefits of PIM Software

Understanding features related to product information management software will help you acquire the best software option. Before discussing these options in the next section, let's review the features that make a PIM a powerful system.

14

PIM Software Options

There are three main types of PIM software: Software-as-a-Service (SaaS) PIMs, Open Source PIMs, and Custom-Built PIMs. Each type offers different degrees of usability and functionality. Merchants must carefully consider their business requirements when selecting the right kind of software. Custom and open source options provide more control but are costly and difficult to manage. In our guide, we will compare the main features of popular PIM solutions.

15

Optimize Your Product Data With Fabric PIM

Fabric Product Information Manager (PIM) is designed for B2C and B2B digital commerce organizations looking to improve assortment management at scale. With PIM, you can streamline your operations and materially reduce costs—all while enabling new, multi-channel, and multi-region use cases to grow sales and remain relevant in the most competitive industries.
About this Guide
As brands and retailers grow, they offer more products that create more product data. Product Information Management (PIM) software alleviates the burden of managing large amounts of product data by providing a central storage repository. Fabric is a company that offers this software.
There are more benefits to PIM software besides data centralization. And there are numerous software providers and solutions that help manage product data. That's what we'll discuss here. We'll give a holistic view of PIM software, so you're informed about acquiring a solution for product information management.
The ways people discover, evaluate, and purchase products is evolving, and so must your systems that manage these products.
Get the Guide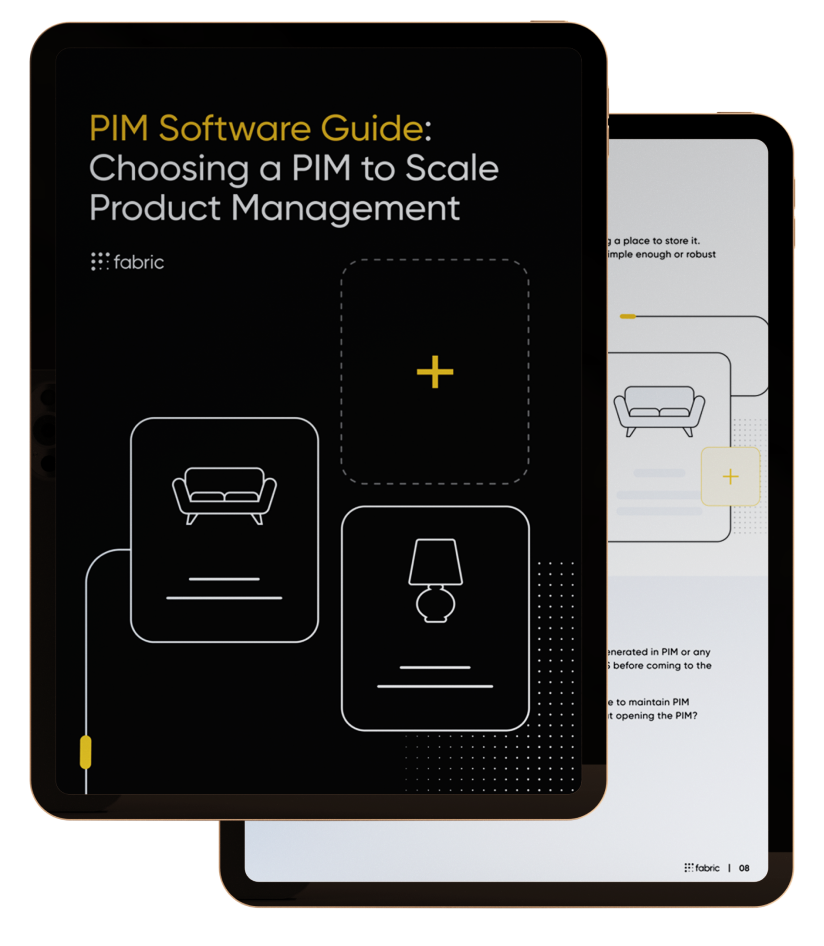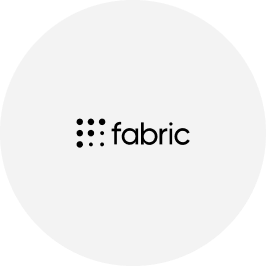 Fabric is run by commerce veterans helping brands migrate from legacy commerce systems. Our headless platform is geared towards providing intuitive business applications for retail buyers, planners and marketers.